Our
Awards
Recent awards we have been honored to receive here at mySalesman!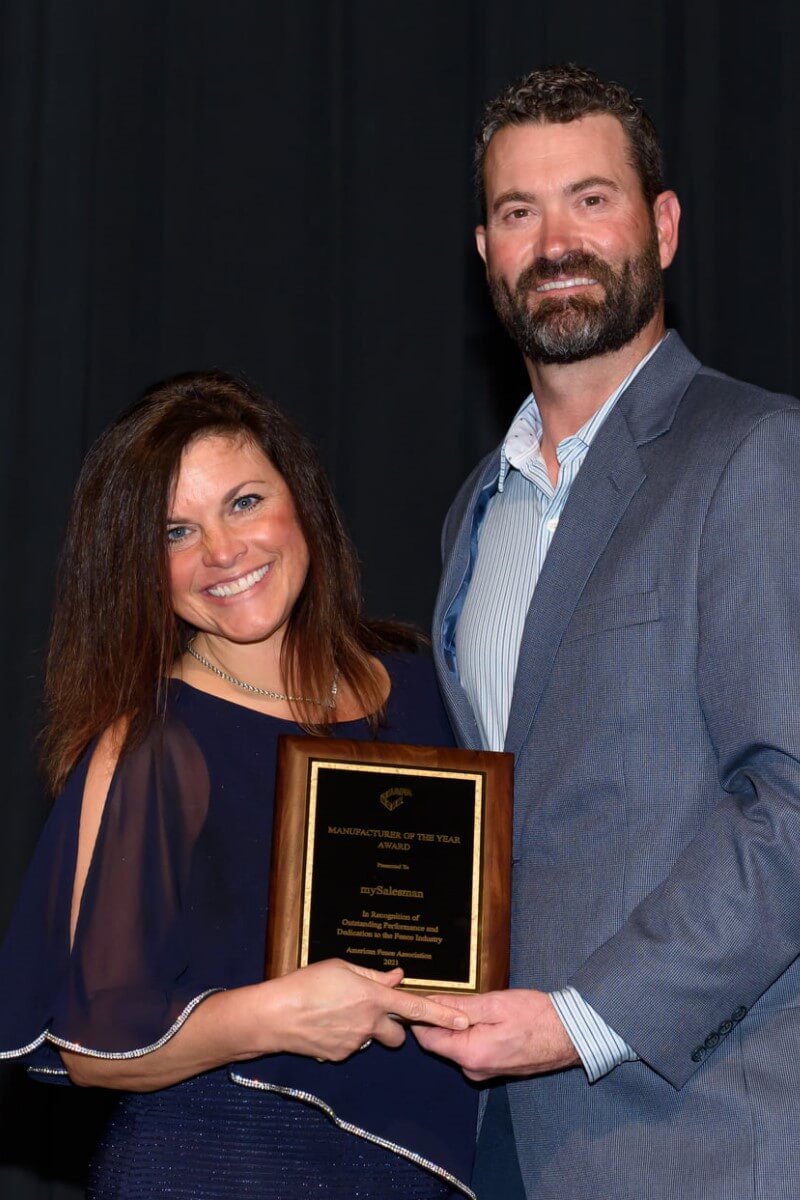 2021 AFA Manufacturer of the Year Award!
2021
We are honored to be named the 2021 Manufacturer of the Year from the American Fence Association! As a major supporter of the entire fencing industry, mySalesman promotes the efforts of the AFA to train and support fence contractors across the country in best practices and furthering the industry as a whole, company by company.
Take a look at an excerpt from FencePost about this award:
"mySalesman has always been a company that helps promote the AFA. they have sponsored AFA On The Road events on a national level, as well as field sponsorships and volunteered for opportunities on chapter events. Rachel has done an outstanding job over the last few years of planning and putting together the golf outing at our Midwest chapter event. mySalesman helped to promote the AFA and further the AFA's growth by sponsoring new members and covering the cost of their first year of membership. This has helped show value to new members and take pressure off the initial hesitation that some people would get that prevents them from starting. Everyone I have spoken with has always had high remarks to make of them. I believe that mySalesman and Rachel have been a great partner with the AFA and I look forward to working with them more in the future. I can't wait to see what else they bring to the fence world!" Fencepost Magazine, March/April 2022
Learn More